Scholarship In Ireland For Indian Students
One of the top choices for overseas students is now Ireland. Ireland provides scholarships and other forms of financial help despite the fact that living costs are high there, making it possible for you to afford to study there. If you make good plans, you'll find that Ireland is an economical destination since its institutions and colleges will enable you to learn at a cheaper cost. Continue reading and get in touch with GIEC GLOBAL India for further information if you want to learn more about the many scholarship options, their requirements, amounts, etc.
Types of Scholarships in Ireland
Ireland offers a variety of completely and partially financed scholarships. Colleges, institutions, trusts, the Irish government, etc. offer these scholarships.
There are three different kinds of scholarships offered to students from abroad:
University scholarships: Nearly all of Ireland's top institutions provide financial aid to both domestic and foreign students. The scholarship can be used to pay for your education, living expenses, travel costs, etc. Among these are the scholarships offered by Maynooth University, Trinity College Dublin, and NUI Galway for international students.
Scholarships offered by the Irish government: The Irish government offers a number of scholarships to overseas students who they deem to be deserving. The Higher Education Authority (HEA) is in charge of handling this. One illustration of this is the Government of Ireland Postgraduate Scholarship Programme.
Other charities That Offer Scholarships: In addition to the categories already listed, a few trusts and charities also provide scholarships for overseas students. They have requirements for membership. Continue reading for more information on the same. It includes things like Welsh Fellowships and Fulbright Scholarships.
Undergraduate Scholarships in Ireland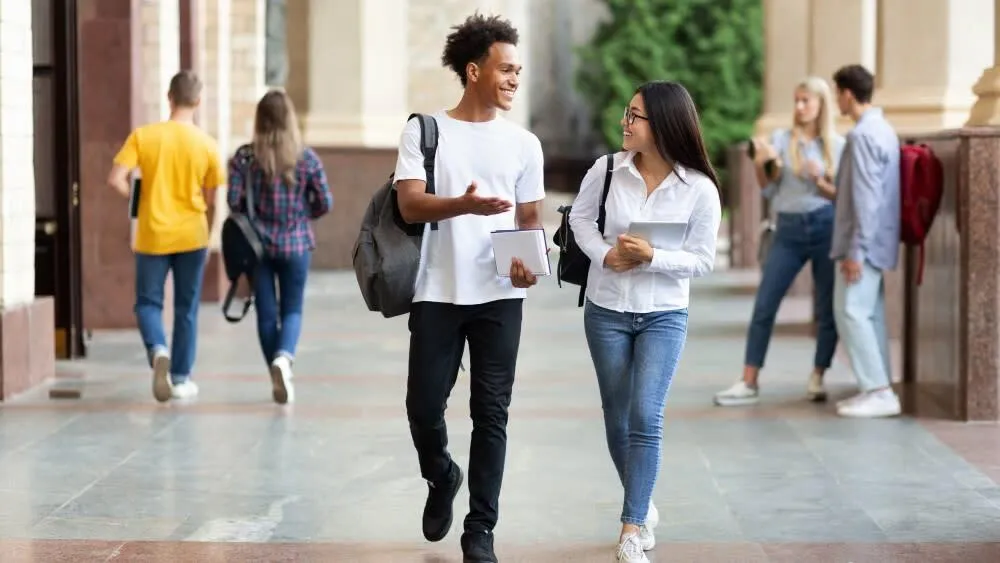 List of fully-funded scholarships in Ireland:-
Undergraduate Merit Scholarship
University College Cork Scholarships
The Naughton Scholarship
St. Vincent de Paul Scholarship
Non-EU Student Scholarships
English Language Attainment Scholarships
Claddagh Scholarship Program
Peter Real Analog Bernal Awards
Monex Scholarship Program
Research and Training Program
International students can take advantage of several scholarships offered in Ireland. However, eligibility criteria, funding sources, and award amounts vary by university, college, or trust. To increase your chances of securing financial assistance, it is recommended that you carefully research and apply for all scholarships for which you qualify.
To make the most of your scholarship search, keep the following tips in mind:
Apply widely: Don't be afraid to apply for all scholarships for which you qualify. Be sure to complete the application forms thoroughly and accurately after conducting thorough research.
Read the guidelines: All scholarship providers offer detailed guidelines on how to apply for their scholarships. Carefully review and adhere to these guidelines to avoid disqualification due to errors or omissions.
Submit supporting documents: Many scholarships require supporting documents, such as essays or other written materials. Submitting these documents can increase your chances of being selected for an award.
Ask for assistance: If you encounter any issues during the application process, don't hesitate to reach out for help. AECC is available to provide support throughout the application process.
Best Universities in Ireland for Scholarship
University of Galway

University College Dublin

University College Cork

Dublin City University

Trinity College Dublin

Maynooth University

University of Limerick

Technological University Dublin
Royal College of Surgeons in Ireland

National College of Ireland

South East Technological University
Scholarships are available for students enrolled in bachelor's, master's, or PhD programs. Eligible students can apply for these opportunities.
Open study/research award.
DCU Taught Masters Program award.
Hugh Lane Gallery Curatorial Award.
RCSI PhD Award.
UCD taught Masters Program Award.
Peter Real Analog Bernal awards.
If you're hoping to secure a scholarship in Ireland, it's crucial to prioritize your academic performance and seek out opportunities to volunteer. These two factors carry significant weight in the selection process, so make sure to highlight your achievements in both areas when applying.
While scholarships can be a great opportunity, they can also be highly competitive. Therefore, it is essential to fully understand the selection criteria before submitting an application.
Absolutely, Ireland offers a variety of scholarship programs that provide full funding.