Scholarship In Germany For Indian Students
Germany has become a popular destination for international students due to multiple reasons. The main reason is the availability of scholarships from universities, private organizations, and the government. Additionally, there are specific scholarships for Indian students who wish to study in Germany. Another benefit is the opportunity to pursue undergraduate programs for free in public universities. The cost of living in Germany is relatively low, with monthly expenses averaging around EUR 800*.
Fully-Funded Scholarships in Germany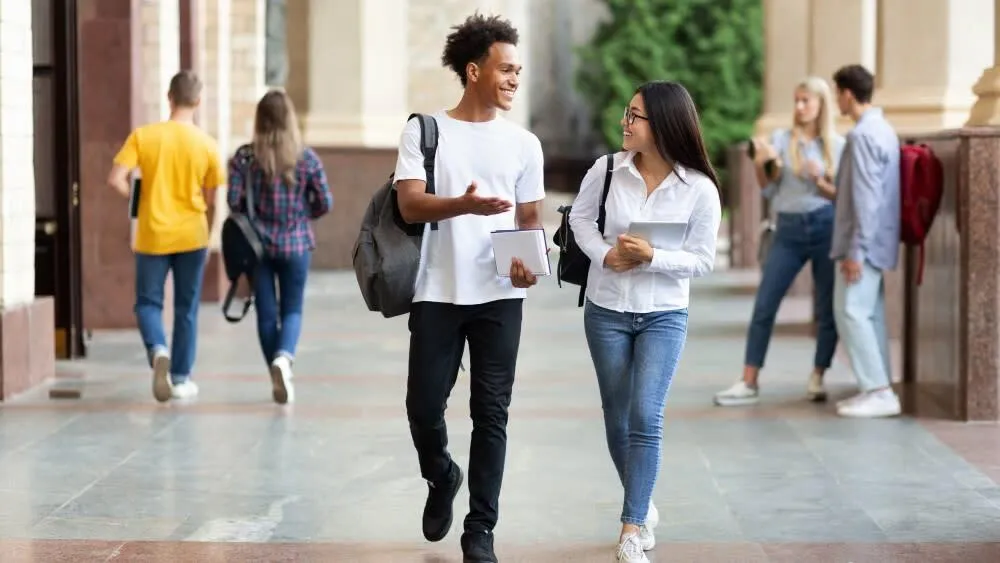 List of fully-funded scholarships in Germany :-
Heinrich Boll Foundation Scholarships
Friedrich Ebert Foundation Scholarship
DAAD Scholarship in German Universities
Endeavour Post Graduate Scholarship
DAAD Helmut Schmidt Scholarship Program
IU Germany's Largest Scholarship
Degree-Specific Scholarships in Germany
There are several degree-specific scholarships available for international students in Germany. This even includes a scholarship for Indian students in Germany. The degree-specific scholarships are listed below.
Scholarships for Bachelor's Degree in Germany: Germany, with the exception of the state of Baden-Wurttemberg, provides free education for bachelor's degree candidates. The semester costs, however, must still be paid. Depending on the university, this semester's price may be different.
Scholarships for Master's Degree in Germany: Germany charges tuition if you want to pursue a master's degree there. Some students may find it challenging to pay for both the living costs and the tuition. There are several types of scholarships available as a result to lessen their financial load.

PhD Scholarships in Germany: In Germany, there are several scholarships available for PhD students, just like there are for Bachelor's and Master's degrees. Their qualifying requirements and scholarship amounts will differ.

Bachelor's Scholarships in Germany
 Name of some Bachelor's Scholarships in Germany:-
Jane M Klausman Women in Business Scholarship
Ritchie-Jennings Memorial Scholarship
CCSE Undergraduate Scholarship
QS Undergraduate Scholarship
Women Techmakers Scholars Program
Golden Key Graduate Scholar Award
Master's Scholarships in Germany
If you're looking for scholarships to pursue a Master's program in Germany, there are several options available. Check out the table below, which includes some of the most popular scholarships, including those specifically for Indian students.
Narotam Sekhsaria's Scholarship.
K. C. Mahindra Scholarship for Post-Graduate Studies Abroad
Harvey Fellowship
Inlaks Scholarships.
Erasmus Mundus Joint Masters Scholarship.
Lady Meherbai D. Tata Education Trust Scholarship.
Education for Sustainable Energy Development (ESED).
FINCAD Women in Finance Scholarship.
International Scholarship Program
MBA Scholarships in Germany
If you're pursuing an MBA in Germany, there are numerous scholarships you can apply for. Check out the top 10 scholarships listed in the table below, which includes options specifically for Indian students as well.
IU International University of Applied Science Scholarship
Early Application Scholarship
German Language Scholarships
GMAT/GRE Scholarship
Dean's Excellence Scholarship
DAAD Scholarship for MBA
Women in Business Scholarship
Asia Scholarship
HHL Women in Business Scholarship
Mannheim School of Business Scholarships
PhD Scholarships in Germany
There are numerous scholarships available for PhD students in Germany, funded by various organizations. The value and eligibility of these scholarships differ greatly. The following PhD scholarships are popular in Germany – you can review them and apply to the ones that suit you best. The list also includes scholarships for Indian students pursuing a PhD in Germany.
PhD Completion Scholarship
BIF PhD Fellowships
Friedrich Ebert Foundation Scholarship for International Doctoral Students in Germany
Amelia Earhart Fellowships for Women
Max Plank Society Research Scholarships in Germany
National Overseas Scholarship
Fraunhofer-Bessel Research Award
Horowitz Foundation Grants
DAAD Scholarships in Germany for Development-Related Postgraduate Courses
Heisenberg Fellowship/Professorship Program
The processing of a German student visa application might take up to 4 months. The German Embassy and the country from which you are applying will determine this, nevertheless. The maximum processing period is three months, however in exceptional circumstances it might take up to 5 to 6 months.
If you possess a residence permit and intend to stay in Germany for over a year, it's possible to have a family reunion. However, you must be capable of supporting your family for them to join you in Germany.
The following requirements must be met by international students who want to bring their families to Germany:
Be able to sustain themselves and their family financially
Had sufficient resources to house the family
Family members must be able to speak and comprehend some German.
Children must be less than age 18
Own a visa, either temporary or permanent, or an EU Blue Card
Possess adequate health insurance for themselves and their family
The cost of a German student visa for adults is €75, and for minors, it is €37.50. After your visa appointment, you will need to pay the fee in INR using a Demand Draft.