Enquire Now
Work
Canada
GIEC GLOBAL INDIA
GIEC Global -Best work Agent in India
Canada Work Permit Agent In Delhi
Canada Immigration & Work Visa Consultants in India
This opportunity, however, will expire on July 27. The new paths are accepting applications through November 5, and there is still space in most of the programmes for new entrants. Only the International Graduates stream is currently filled.
Many foreign nationals seeking employment possibilities flock to Canada. The country has a strong and diverse economy, with excellent workplace safety standards, competitive wages, and numerous chances for professional growth and development. Furthermore, working in Canada is a fantastic first step for individuals looking to permanently relocate to the nation.
Although there are other options for helping people stay in Canada, the new policy will help fill in some of the gaps. For example, as part of the government's temporary solution announced in January, international student graduates can apply for a new Post-Graduate Work Permit (PGWP).
Best Agent for Canada Work Permit in India
Working in Canada has some advantages.
Working in Canada has numerous advantages. Canadian labour laws ensure that workplaces are safe and that all businesses obey specific laws and regulations to protect their employees' health and safety. Furthermore, Canadian salaries are competitive, and foreign nationals must be paid at least as much as their Canadian counterparts. Finally, some Canadian work visas allow workers' spouses and children to join them in Canada. Another big benefit for those interested in permanently coming to Canada is that obtaining Canadian job experience may boost a foreign national's eligibility for several Canadian programmes. DETAILS OF CANADA WORK PERMIT VISA: Each year, more than 300,000 people are issued work permits in Canada. For international employees wanting a better life, this is a significant opportunity. You can do the following with a Canada Work Permit Visa: Each year, more than 300,000 people are issued work permits in Canada. For international employees wanting a better life, this is a significant opportunity.
You can do the following with a Canada Work Permit Visa:
Work for the employer you listed on your work permit application in Canada.
Possess the capacity to apply for Dependent Visas to contact your family members.
Earn money in US dollars.
Experiencing Canada
Later, you can apply for a permanent residency visa.
Applicants must meet certain conditions to be considered.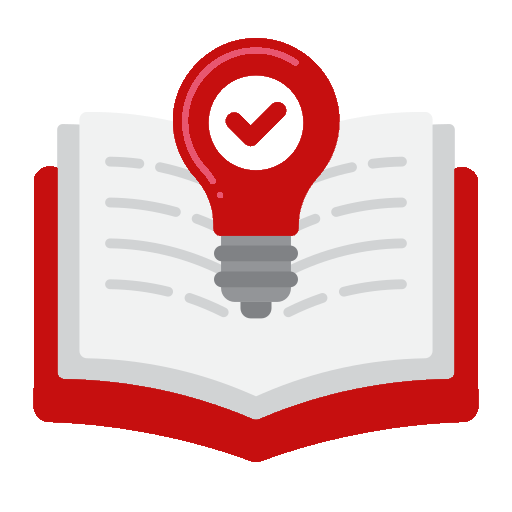 Not intend to work for an employer who has been designated as "ineligible" on the list of employers who have failed to meet the requirements. 
Be in good health and, if necessary, undergo a medical examination.
When applying for a work visa, you must meet various standards based on where you are.
However, regardless of where you apply or what type of work permit you apply for, you must apply.
Demonstrating to an officer that you intend to depart Canada when your work permit expires;
Demonstrate that you have enough money to support yourself and your family while in Canada and when you return home;
You must follow the law and have no criminal past (we may ask for a police clearance certificate); you must not pose a threat to Canada's security.
Not plan to work for an employer who offers striptease, exotic dance, escort services, or erotic massages regularly; and provide the officer with any other documentation they request to show your eligibility to enter the nation.
If you are applying from outside of Canada, you must meet certain eligibility requirements. Before entering Canada, anyone can apply. However, depending on which country or territory you're applying from, you may need to meet visa office standards. Make sure you follow the application guidelines for the letter.
CANADA APPLICATION VISA FOR WORK PERMITS
DOCUMENTS REQUIRED :-
A valid passport that is valid for at least 6 months beyond the scheduled date of entry into Canada.
Two passport-sized photos taken recently
Certificates of educational attainment
Professional qualifications, including work experience, must be demonstrated.
Evidence of sufficient financial means to fund their expenses while in Canada.
Medical examinations must be performed at licenced hospitals.
The cost of the application
Requirements for an open work permit
Proof of financial resources to support you and your family's stay in Canada during the validity of on work visa
Proof that you have never been convicted of a crime
You must provide proof that you are in good health.
Willingness to follow the ones of your work permit, even if it is just for a limited time.
Meet the requirements for qualifying, which include language skills, biometric data, and insurance.
An Open Work Permit is available to holders of the following visas
Spouses with Temporary Work Permits
Permit to Work After Graduation
Permit to Reside Temporarily
Permission to participate in the World Youth Program
Pilot Program for Immigration in the Atlantic Permit for Spouse
Open Work Permit regularly
Bridging Permit to Work in the Open.
Canada work permit agent in Delhi and we are the best overseas job consultants for Canada. We are the leading Canada Work Permit Services in Delhi, we are helping our clients and job seekers to get jobs in Toronto, Ottawa, Calgary, Vancouver, Québec City, Halifax, etc. We are the top overseas job consultants in Delhi for Canada work Permits and have a team in Canada that directly coordinated with the companies, we loved to serve our clients who are even first-timers and are searching for a Canada job placement agency in Delhi.
If you are looking for a Canada job placement agency near you in Delhi NCR like in Gurgaon, Noida, Ghaziabad, or Greater Noida, India. Then GIEC Global is the best and safe choice for you as we have been awarded as the best Canada work visa consultants in Toronto, and best Canada education consultant in Vancouver, by multiple rating agencies across the world. Many clients are searching for a trusted Canada job permit agency and we are one of the best and trusted Canada work visa consultants in South Extension, New Delhi.
Frequently asked Questions for Canada Work Permit
Candidates who precisely satisfy the conditions are given a Canada Work Permit.. Only after receiving a job offer or an employment contract from a Canadian employer are people need to apply for a work visa. Employers must first obtain an LMIA (Labour Market Impact Assessment) from the Canadian government before they can hire foreign-skilled workers for positions that cannot be filled by Canadian citizens or permanent residents. Given that it has one of the strongest economies in the world, Canada is the best country for anyone wishing to work overseas. The greatest option for foreign nationals who want to move permanently to Canada is the Canadian Work Permit Visa. Typically, candidates cannot apply for jobs without a job offer. Most Indian needs a work permit to work in Canada. Every year, Canada issues about half a million work permits to temporary foreign workers worldwide. Canada is a prime destination for many Indians who are looking for employment opportunities. Getting a Work Permit for those who are looking for a job in Canada is an excellent step.
Work permit you are requesting, you must meet some qualifying requirements. These consist of:-
Valid job offer letter issued by a Canadian employer with a positive LMIA.

Prove to an officer that you will leave Canada when your work permit expires.

Minimum of 2 years of work experience.

Have to show that you have enough money to take care of yourself and your family members during your stay in Canada.

67 points in the Canada points calculator.

Obey the law and have no record of criminal activity.

Be in good health and have a medical exam.

CLB score 5/ IELTS – 6.5.
The processing time for Canada Work Permit applications ranges between five to six months for individuals applying from abroad and may differ according to the type of permit being sought. The Canadian government also offers dependent work permits, which allow sponsored family members to come to Canada. If you secure a job offer from a Canadian employer and obtain an open work permit, you can bring your spouse and children with you to Canada. Additionally, your children will have the opportunity to attend Canadian schools without needing a separate study permit, while your spouse can apply for an open work permit to work in Canada.
An open work permit can be requested from both within and outside of Canada. Depending on where you are applying from, there will be differences in the application procedure and the forms you must submit. Both procedures need the submission of a specific form and simultaneous payment of the work permit processing charge and the open work permit holder fee.