UK Immigration & Work Visa Consultants in India
The UK invites qualified individuals to work in the UK through the Tier 2 visa scheme in order to maintain its competitive edge. There are tier 2 visa consultants in the uk who can help you to get your visa but there are few things which you need to remember.  
Workers whose occupations are on the Tier 2 Shortage Occupation List can apply to work in the UK on a long-term basis under this programme. 
IT, finance, teaching, healthcare, and engineering are among the most popular professions on the list. UK work visa consultants can assist you in capitalising on the UK's skills needed and positioning yourself to  obtain a work visa in the UK.
If skilled employees are required to enter the UK and  tier 2 visa consultants in the UK can help you for that. But for that ,  they must first obtain a Skilled Worker visa (formerly the Tier 2 visa). If you have been given skilled employment in the United Kingdom , you can apply for this visa. This visa requires a salary of £25,600, or the specified wage criterion for the occu pation, sometimes kno wn as the 'going rate.'
Details on the UK Skilled Worker Visa
UK work visa consultants can help you in such a situation. The Qualified Worker visa permits skilled people to advance their careers in the United Kingdom. According to the UK Skilled Worker Regulations, the maximum time of stay is 5 years. The Skilled Worker Visa is a points-based visa , which means that applicants must score at least 70 points to be evaluated. The points are given out depending on the following criteria:
Whether you have an employer's Certificate of Sponsorship
Whether or if you're getting a fair wage
Your ability to communicate in English
The amount you have set aside for upkeep
If you meet these requirements, you can apply for a Skilled Worker Visa.
TIME TO COMPLETE PROCESSING UK work visa consultants can help you in this as well. You have three months to apply for this visa before you start working in the UK.  The start date will be included in the sponsorship certif icate you will get from your UK company.
Within three weeks of submitting your application, you will receive a response to your visa application. The processing time for many applications is likely to be decreased when the UK govern ment adds new occupations to the Shortage Occupation List.
How to stay in the UK for a longer period of time?
You can apply for a visa extension as many times as you like , as long as you meet the eligibility requirements.
After 5 years, you may be eligible to apply for permanent residence in the United Kingdom (sometimes known as "indefinite permission to remain"). This offers you the freedom to live , work, and study in the United States for as long as you choose, as well as apply for benefits if you qualify.
What does it cost?
You, your partner, or your children will all need to do the following:

The application fee must be paid
Demonstrating that you have enough personal savings by paying the healthcare fee for each year of your stay.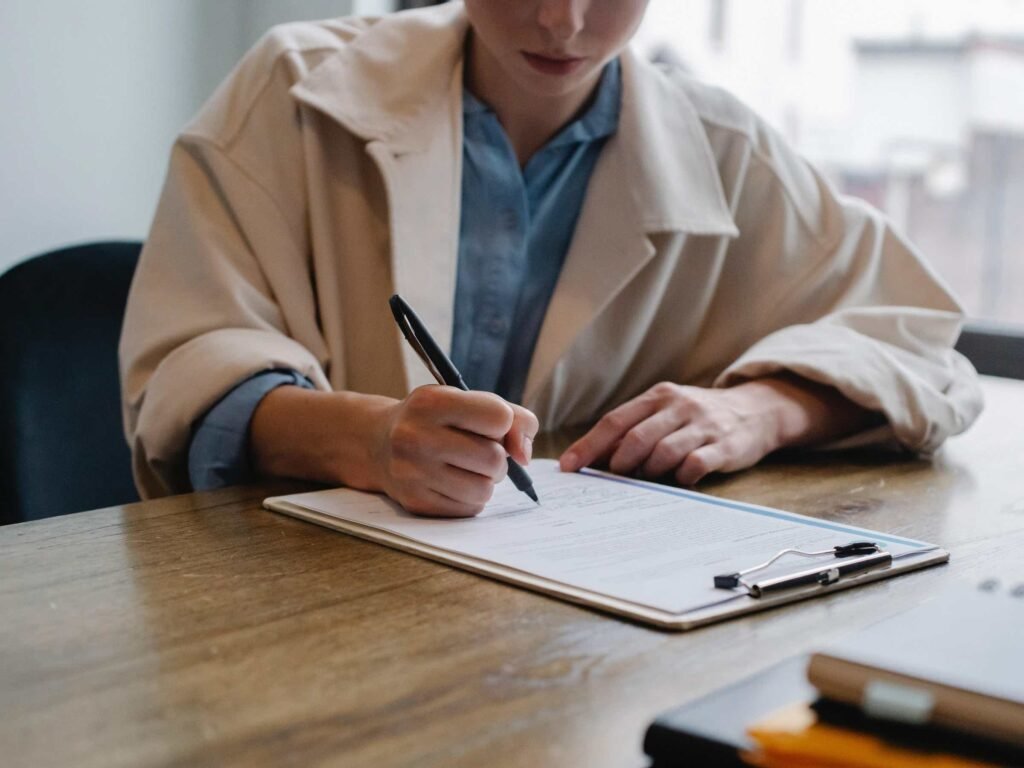 To be eligible for a Skilled Worker visa, you must meet the following requirements:
Work for a UK-based company that has been approved by the Home Office.
Obtain a 'certificate of sponsorship' from your company detailing the role you've been given in the United Kingdom.
Work in one of the jobs on the list of those who are eligible.
A minimum wage, the amount of which varies depending on the type of work you do.
You must have a confirmed job if you want to apply for a visa.
You'll need the following documents to apply
When you apply, you must include the following information:
Your certificate of sponsorship reference number, which  you will get from your company.
Proof of your command  of the English language.
A valid passport or other proof  proving your nationality and identity.
Your annual income and work title.
The occupation code for your  work.
The name of your employer and  their sponsor license number will appear on your sponsorship certificate.
Other documents you will need
From outside the EU, Switzerland, Norway, Iceland, or  Liechtenstein, but without a biometric passport containing a chip.
If you're applying for a visa, you'll  need a blank page in your passport.
You may be requested to give the following information, depending on your circumstances:
Bank statements, for example, are proof that you have adequate personal  savings to support yourself in the UK (unless your cer tificate of sponsorship shows your employer can support you)
If you're applying with your partner or children, you'll need documentation of your relationship.
A criminal record certificate – if you're working in  specific jobs a tuberculosis test result if you're from a designated nation.
If your company notifies you that you need one because  your job entails PhD level or higher research on a sensitive issue, you must have a valid ATAS certificate.
If your qualification is from outside the UK, you'll need  to apply through Ecctis and provide your unique Ecctis reference number (previously unique UK NARIC reference number).