Austria Visit Visa Consultants In Delhi
Best Austria Visit Visa Consultant In Delhi
Austria is a country located in the southern part of central Europe. With a population of over 9 million people Austria is a parliamentary democracy. Austria is also famous among tourists, over 30 million tourists visit Austria every year and also it is considered a Giant in tourism. If you want to travel to Austria then you have to apply for a Austria Schengen visa.  Austria schengen visa agent can help you in applying for a tourist visa for Austria.
The Austria Schengen visa takes upto 15 days for the processing. The time can be taken more if there are many applications. Plan your trip accordingly so that you have the visitor visa for Austria before the travel date.
How long will you be able to stay?
With an Austria Schengen visa, you can stay in Austria for up to 180 days from the date you enter the country. If you wish to extend your stay then you can apply for an extension but you have to give a very strong reason or purpose for your extension.ss
.
Documents required for Austria Schengen visa
To apply for the Austria visitor visa or Austria Schengen visa you need assistance from Schengen visa consultants who can guide you with end to end support. 
Non-European nationals need to apply for the Schengen visa for Austria to travel to Austria. Below are the documents required to apply for the Austrian visitor visa.
Austrian visa application form
A valid passport or travel document
Two identical photos.
Copies of your previous Schengen visas
A cover letter
Round-trip Flight Itinerary
Schengen Travel Insurance
Proof of accommodation
Proof of civil status
Proof of sufficient financial means to stay in Austria
Best places to visit in Austria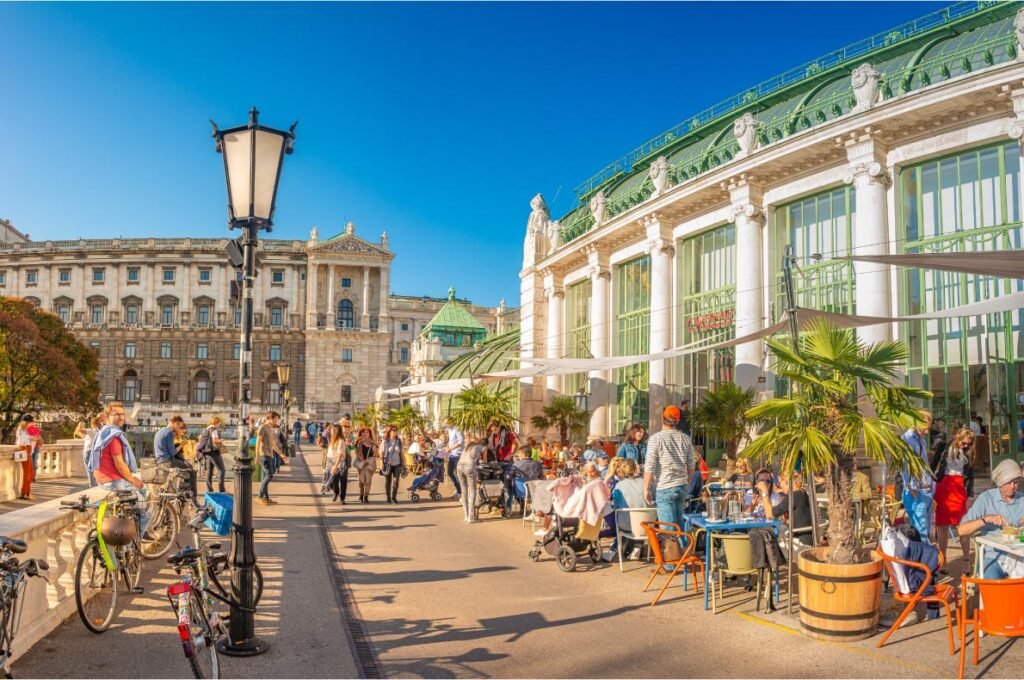 Vienna
Salzburg
Innsbruck
Soelden
Saalbach-Hinterglemm
Achen Lake
Krems an der Donau
Visit Visa Austria Consultants In Delhi
We are the best Austria visit visa agent in Delhi and we are the most trusted tourist visa consultants in Delhi for Austria, Spain, the UK, the USA, Australia, Europe, and Canada. We helped lots of our clients to get Austria to visit visas on time without any problem, that is why we are successful in this field and we have many happy clients. We are the leading Australia visit visa agents in Delhi NCR India, We are the most adored and dependable best consultant for tourist visas. As a result, we enjoy working with our clients, even those who are first-timers looking for the best Austria-visit visa agency near me in Delhi, India.
Austria is a popular tourist destination and is located in central Europe and we are the best Austria tourist visa agents in Delhi. Austria is bordered by eight other European countries. The Alps, which are close by and provide attractive views and lovely sights when you visit the country, are nearby. There are numerous alternatives for engaging in winter sports there. Apart from that, it's a nation rich in architectural history. You can tour palaces, structures, museums, cathedrals, and libraries. If you are looking for the best visit visa Austria consultants in Delhi near me, then let us know.