Canada Scholarships For Indian Students
Are you an international student looking for admission to a Canadian University for a scholarship ? GIEC GLOBAL India will help you to get admission to the best Canadian University for the scholarship. The involvement of the Canadian government in significant global scholarship programmes is the responsibility of Global Affairs Canada. The Canadian government, other governments, non-governmental organisations, and international organisations all offer international scholarships.
What is the criteria for applying to scholarships to study in Canada for Indian students?
When applying for scholarships, having a good academic score is typically the main requirement. However, the criteria may also vary based on your chosen destination, subject, and level. In certain cases, extracurricular activities and volunteering experience can also be beneficial. It's important to note that some scholarships may require you to provide scores from an English language proficiency test like IELTS, which is widely accepted by Canadian institutions.
According to bilateral and regional agreements, they seek to support the development requirements of Australia's alliance partners.
People from poor nations, especially those in the Indo-Pacific area, are given the chance to enrol in full-time undergraduate or graduate programmes at participating Australian universities and Technical and Further Education (TAFE) institutes.
Through study and research opportunities, Australia Awards Scholarships help people get the knowledge and skills they need to affect change and contribute to national growth.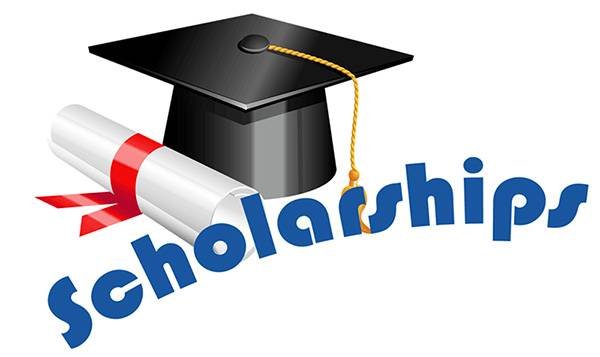 University scholarships
Most universities will offer some kind of financial aid for international students, so your institution of choice should be your first port of call when considering funding.
Financial scholarships
These scholarships are based on the financial need of the students. The majority of these are only available for US residents but some universities will give out needs-based scholarships to international students.
Merit scholarships
For students who are either academically gifted, were top sports players in high school or excelled in community or entrepreneurial work.
Country-based scholarships
These scholarships are targeted at students from developing countries in particular. GIEC GLOBAL India helps you at every step we make you understand about every thing.
Government-funded scholarships
The Canadian government offers many scholarship programmes for international students, some of which are listed below.
Privately funded scholarships 
Sometimes private businesses or donors will fund scholarships for international students. These are also more likely to be targeted at developing countries and minority groups, or in specific areas of study.
Fully Funded Scholarships in Canada
The fully funded scholarships in Canada offers a solution for many. These funding programs have made the dreams of many students come true. 
1. UBC International Leader of Tomorrow Award
award given by the University of British Columbia known as the Karen McKellin International Leader of Tomorrow. International undergraduate students who excel in their studies, have leadership qualities, and participate in extracurricular activities at UBC are eligible for this prize.
You should attend UBC as an international student.
A Canadian study permit is required. In your native nation, you should have finished high school at an accredited institution.
You must have met all requirements for admission to UBC and achieved the required level of English proficiency.
To qualify for the grant, students must have a strong academic record.
2. University of Manitoba Graduate Fellowship
Every year, the University of Manitoba awards undergraduate, graduate, and postdoctoral students with scholarships. It provides undergraduate students with two different types of scholarships: an entry scholarship and a scholarship for academic performance. The institution also invests almost $2 million in postgraduate fellowships for Masters and PhD students in addition to this.
Students can apply for the scholarship if they have a minimum GPA of 3.0 or its equal. The applicant must be enrolled full time as the sole additional requirement.
3. Pierre Elliott Trudeau Foundation Scholarship
The purpose of this fellowship is to encourage research into cooperative agriculture programmes. Every year on July 31st, the scholarship application deadline occurs. Only students enrolled in specialised courses focused on agricultural research are eligible for the scholarship.
To pursue PhD studies full-time, you must be accepted by any university.

Any subject related to the humanities and human sciences should be covered in the PhD research.

You should have a Canadian PR and be an international student.
4.Ontario Graduate Scholarship (OGS) Programme
The purpose of this fellowship is to encourage and recognise excellence in graduate study at any Ontario university. Only students who meet all qualifying requirements are considered for the scholarship, which is solely awarded on the basis of merit. With a current study permission, international students may apply for the OGS prizes. The student must have enrolled in a full-time programme at an Ontario based Canadian institution. For applicants to be considered for the Ontario Graduate Scholarship, academic consistency is essential.
This award is merit-based, therefore if you meet the requirements listed below, your application will be examined and verified.
You are obtaining your master's or doctorate degree.
You have a full-time course load.
You are accepted into one of the Ontario Schools taking part.
5. University of Waterloo Scholarship
The University of Waterloo was a pioneer in providing students in Canada with some of the greatest scholarships available. The best thing is that, with the exception of a few uncommon circumstances, there is no application process for these scholarships. Here are some of this university's well-known scholarships:
President's Scholarship of Distinction
President's Scholarship
Merit Scholarship
International Student Entrance Scholarship
Many overseas candidates seeking a place at the University of Waterloo view the overseas Student Entrance Scholarship as a blessing.
You should have a minimum entrance average of 90% and be a full-time undergraduate student.

You must pass the Euclid Mathematics Contest in order to be considered for the scholarship if you are enrolled in mathematics and computer science.

Scholarships are given to students enrolling in financial management courses based on their performance on the accounting and financial management admissions assignment.
6. Vanier Canada Graduate Scholarship
This fellowship, which bears the name of Canada's first governor general, Georges P. Vanier, is intended for doctoral candidates and those who have applied to Canadian universities for the combined master's degree. Only the university where the student has enrolled will handle the processing of the Vanier scholarship application.
The Vanier scholarship's main benefit is that it is available to part-time students as well, with financing that is equivalent to that of a full-time scholarship.
You should be an international applicant for a Canadian PhD programme.

Both your undergraduate and graduate degrees should be first-class.

You should have limited your specialisations to humanities, health sciences, and engineering.
Best Universities in Canada for Scholarship
At the University of Toronto, a degree programme costs more than 25,000 CAD (14.25 lakhs INR) year. There are more than 250 scholarships, bursaries, and fellowships offered by the University of Toronto to help new students with their financial needs. The majority of University of Toronto scholarships are given out at the time of admission and are given based on academic achievement.
International students can apply for the fully financed McGill University Scholarships 2023–2024. This fellowship is available for undergraduate, graduate, and doctoral programmes. For undergraduate students, this scholarship offers up to $8,500, and for master's and doctoral students,it offers small bursaries.
The University of British Columbia
Depending on their needs, enrollment year, and country of citizenship, students can choose from a variety of financial possibilities through the University of British Columbia. The University of British Columbia provides more than 200 million CAD in grants, loans, scholarships, and other financial aid each year.
In order to ensure that the institution draws exceptional students from a variety of backgrounds, providing financial aid to overseas students is essential. With this in mind, the University of Alberta has created a number of scholarships for students engaged in various levels of study. Depending on their academic standing and ability to pay, individuals can apply for University of Alberta Scholarships as entering undergraduate or postgraduate students.
According to the Times Higher Education rating, Université de Montréal is Canada's third most international university with 10,000 foreign students. Every year, more than 7,000 Canadian citizens and permanent residents enrol at UdeM. According to the Global University Employability Ranking, UdeM is ranked number 36 in the world for the reputation of its graduates among employers.
Yes, you may apply for Canadian scholarships using IELTS. For instance, overseas students can get scholarships from Ontario's Fanshawe College depending on their IELTS results.
Banting Postdoctoral Fellowships. 

IDRC Research Awards. 

Vanier Canada Graduate Scholarships Program.

Shastri Indo-Canadian Institute. 

Canadian Commonwealth Scholarship and Fellowship Plan.

Ontario Graduate Scholarship Program. 

Ontario Trillium Scholarship.

Canada-ASEAN SEED.
Outstanding academic record.
Extracurricular activities and volunteering.
A current research permission is necessary.
capabilities as a leader.
Evidence of enrolment at a Canadian post-secondary institution.
One of the most well-known companies in the immigration sector and a highly reputable immigration agency with an amazing track record of hundreds of successful PR and Work Visa applications is GEIC GLOBAL India.