Scholarship In France For Indian Students
Each year, more than 500 deserving young Indian students who want to pursue their higher education in France at a public or private university get scholarships worth up to 12 crore Indian rupees from the French Embassy in India, French businesses, and French organisations. Graduate, postgraduate, doctoral, and other levels of study in a variety of academic areas are all eligible for these grants. For their studies in France, Indian candidates with strong academic records can choose from a variety of financial choices.
French Government Scholarship
Multiple scholarships are given to international students by the French Ministry of Foreign Affairs. The Ministry directly funds 25% of these scholarships through the Major or Eiffel programmes, which are for the best international students who have graduated from French high schools overseas and are pursuing graduate or doctoral degrees. The French universities provide more than 100 additional scholarship schemes,including PhD and post-doctoral level options.
Scholarships are provided for students in a range of academic fields, degree programmes, etc. The number of France scholarships available to Indian students is likewise quite significant, as is the level of competition for those scholarships. The qualifying requirements and amenities for each of these competitive scholarships vary. Given below is the list of France Scholarships available for Indian students: 
The French Ministry of Foreign Affairs (MEAE) and foreign Development grants the Eiffel Scholarship to the best foreign students through Campus France Paris. The student's application for the scholarship is made by the university or institution. Only Master's and PhD programmes are eligible for the scholarship initiative. The recipients of the awards get a monthly stipend of 1,181 euros (master's degrees) and 1,400 euros (PhDs), with an extra allowance for living expenses.
RAMAN CHARPAK FELLOWSHIP (PhD)
The Raman-Charpak Fellowship is given out by the French Embassy in India, the Department of Science and Technology (DST) of the Indian government, and the French Ministry of Europe and Foreign Affairs. It seeks to give students from France and India the chance to complete a portion of their research at a university or research and development centre situated in France or India, respectively. Applicants must be nationals of India or France who have registered for a PhD at a reputable institution or university in their home nations.
SCHOLARSHIPS FOR FRENCH LANGUAGE TEACHERS
Teachers of French who work in Indian schools and colleges can apply for scholarships through the French Institute at the French Embassy in India. These grants are intended to give instructors the chance to enhance and modernise their methods for instructing French as a foreign language in India. We helped So many Indian students to get their  visa.
Foundation of Ecole Polytechnique Scholarships
Scholarships from the Ecole Polytechnique Foundation are given out in accordance with a number of criteria, such as financial need, academic ability, and diversity. The candidate's application is thoroughly evaluated as part of the selection process, which also includes a selection interview. Candidates must be accepted into one of the master's programmes to be eligible for the scholarships, which are subtracted from the tuition costs.
Eiffel Scholarship Program of Excellence
One of the most sought-after scholarships for Indian students seeking to study in France is this one. The French government established the Eiffel Scholarship, a Master's and PhD level scholarship programme, to aid devout foreign students everywhere. If you qualify, your university or other institution will submit an application on your behalf. Awardees get extra money in addition to their monthly stipends for any essential costs. Postgraduate students earn €1181 per month, while Ph.D. students also receive an additional €400 per month. Inquire at your school for further details.
This scholarship is open to overseas students studying in France for their Bachelor's and Master's degrees. The Sciences Po Paris organization's Emile-Boutmy Scholarship is incredibly competitive. The scholarship programme bears Emile Boutmy's name, who founded the renowned Parisian institution Sciences Po. Depending on the study program's academic year, the scholarship also provides a tuition award that ranges from €3000 to €13000.
MBA Scholarships to Study in France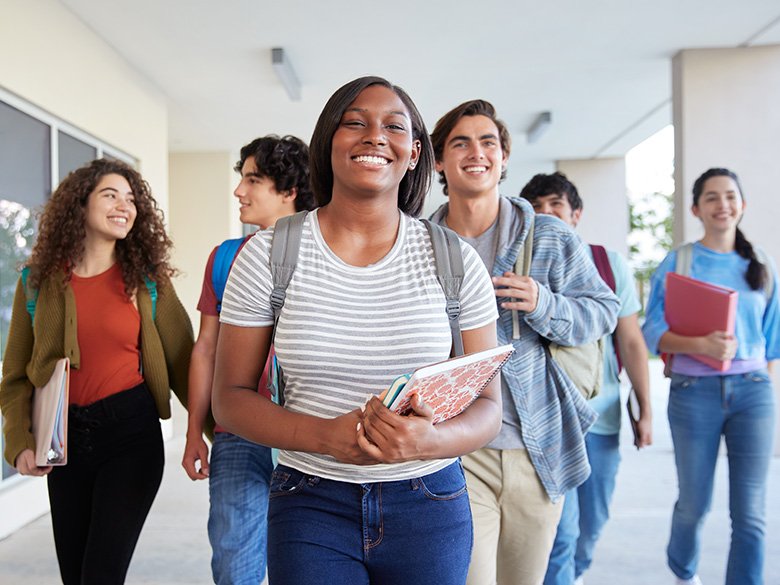 List of the MBA scholarship Name France
KEDGE Achievement Scholarship
KEDGE Excellence Scholarship
Academic Achievement Scholarship
International Entrance Exam Scholarship
International Entrance Exam Scholarship
The Early Bird Scholarship 
IESEG International Scholarship
Early Application Solidarity Scholarship
Diversity Solidarity Scholarship
Scholarships by Franco-Indian Trust
Students from India may also choose to apply for scholarships provided by the Franco-Indian Trust, a joint project of the French Embassy in India and Mr. Prashant K. Lahoti, managing trustee of the Krishnakriti Foundation and co-founder of Kalakriti India.
Through grants, scholarships, and fellowships, this Foundation seeks to support the travel of academics, researchers, students, and young professionals from India to France and vice versa. Below is a list of some of the scholarships this trust offers:
In order to encourage deserving female students to pursue careers in engineering and architecture, Legrand sponsors the UGAM-Legrand Scholarship programme. The scholarship's major objective is to support promising female students who want to become future leaders in technology and encourage them to seek higher education. Legrand has been one of the top businesses in India for more than 40 years, utilising worldwide expertise to tailor local offers and providing end-to-end solutions across a variety of categories and industries.
Shikhar Thales Scholarship Program
The Franco Indian Education Trust launched the Shikhar Thales Scholarship Programme. It is operated in collaboration with Thales India Pvt. Ltd. and Krishnakriti Foundation to provide financial aid to disadvantaged students from various societal groups. The scholarship is available to Indian students who want to study engineering (aerospace, artificial intelligence, communication, and control systems) at the master's degree level in France. Its goal is to support and strengthen people who want to study abroad.
Bahman Samandari Scholarship Program
The scholarship is being provided by Mr. Kazem Samandari and Mrs. Christine Samandari, the co-founders of L'Opera, in collaboration with the French Institute in India and the French Embassy in India. L'Opera is a high-end pastry shop, bakery, and salon de the in India that specialises in French goods. It is renowned for the high calibre and perfection of its genuine French pastries and breads.
This scholarship has been established to honour the memory of Bahman Samandari, who devoted his life to the advancement of higher academic study and the promotion of world peace.
Best Universities in France for Scholarship
Students attending public and private universities who are pursuing an undergraduate or graduate degree are eligible to apply. Students pursuing a bachelor's or master's degree and engaged in internship related research are also eligible for this prize.
Eiffel Scholarships.
Ile-de-France Masters Scholarships.
The Emile-Boutmy Scholarship / International Masters Mobility Scholarship.
Ecole Normale Supérieure.
Foundation of Ecole Polytechnique Scholarships.
Ampere Scholarships of Excellence.
France has several chances for Indian students because to its famous universities, extensive cultural legacy, and international reputation for distinction in research, technology, and the arts. Recent patterns demonstrate that students are progressively broadening their study abroad location preferences.
GIEC GLOBAL India have been helping Indian students to study and Scholarship abroad in France since 2015. You are one step closer to gaining an opportunity thanks to our knowledge of and access to a wide range of prestigious universities and vocational schools located around France.